How To Help Japan: Earthquake Relief Options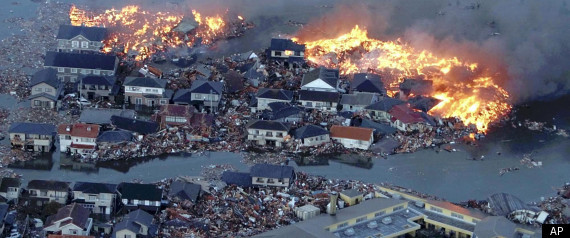 On March 11, 2011, a huge 8.9 earthquake and subsequent tsunami hit Japan, causing widespread....
President Obama has already released a statement sending "deepest condolences" and promising support to the stricken country.
"The United States stands ready to help the Japanese people in this time of great trial."
Additionally, many organizations and funds have mobilized to provide relief to those affected by the disaster.
In response to the quake, The Red Cross has already launched efforts in Japan. Visit Redcross.org or text REDCROSS to 90999 to donate $10 from your phone.
Save the Children has also responded. Eiichi Sadamatsu of the organization released a statement, saying:
"We are extremely concerned for the welfare of children and their families who have been affected by the disaster. We stand ready to meet the needs of children who are always the most vulnerable in a disaster."
The organization is currently organizing efforts and donations to their Children's Emergency Fund will support their outreach.
The Japan Earthquake and Tsunami Relief Fund was launched at GlobalGiving.org to garner funds for relief organizations helping victims and has already raised thousands, particularly from concerned Twitter users around the world. The project page explains:
This project will disburse funds to organizations providing relief and emergency services to victims of the earthquake and tsunami.
For any who have loved ones abroad, Google has stepped up to help. Along with a tsunami alert posted on their front page, they've launched the Person Finder to help connect people that may have been displaced due to the disaster.
This article was stolen quite happily with the best of intentions from Huffington Post